Pet-Friendly Apartments
You have come to the right place with your furry friends!
Rivertop is a pet-friendly community; we know you both will enjoy living here. Our non-refundable pet fee is $350 per pet (limit two). No weight restriction. Monthly pet rent is $30 per pet. We do, however, have some breed restrictions (see below).​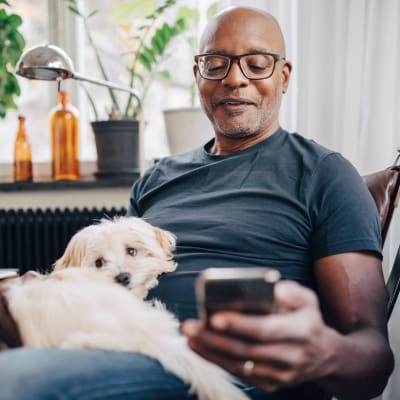 Restricted Dog Breeds:
Shepherd, Doberman, Rottweiler, Pit bull, Chow, Bull Mastiff, Husky, Wolf-dog hybrid, Great Dane, St. Bernard, Presa Canario, Malamutes, Akitas, Terriers (Staffordshire), American Bull Dog, Karelian Bear Dog
*Any other dog breeds restricted by applicable law or regulation
Any mixed breeds that have the predominant characteristics of any of the above breeds are also prohibited
Other Pets Restricted:
Ferrets, Reptiles, Tarantulas, Rodents, Piranhas, Skunks, Raccoons, Squirrels, Rabbits, Birds
If you have further questions, please don't hesitate to contact us today.
*This list or policy may be updated or changed at any time