MISSION STATEMENT
Our Mission is to deliver the highest quality of care and service to our residents, team members, and clients, within a cultural environment that fosters honesty, diversity, accountability, and excellence while maximizing the return on investment.
CORE VALUES
Equal Focus on our Residents, Team Members, and Clients Satisfaction
Honesty
Transparency
Collaboration
Accountability
Inclusivity
STATEMENT OF EQUALITY
We honor, encourage and embrace both diversity and equality.
We believe in equal justice for all, regardless of religion, national origin, gender, sexual orientation, gender identity, color, race, familial status, or disability.
We believe in learning from historical inequities to chart a path toward universal inclusivity.
OUR CULTURE
Mission Rock's culture is founded upon a daily commitment to integrity, honesty, transparency, accountability, inclusivity, and respect from and among all team members. We nurture a collaborative and strategic approach in the management of our communities with the expectation of overachieving for our clients. We encourage innovation and creativity in the execution of the Mission with the goal of maximizing operational results. Mission Rock is dedicated to honoring and celebrating the uniqueness of our teams and team members, which helps strengthen our organization. We are driven by our pride, passion, and competitive spirit always to be a Best in Class multifamily management company that is representative of the communities we serve.

Mission Rock Residential was named as one of the Best Places to Work Multifamily®. The annual list of "Best Places to Work Multifamily®" is published by Multifamily Leadership.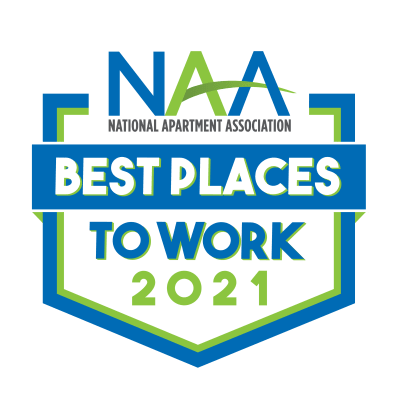 NAA's Best Places to Work award relies solely on team member satisfaction and feedback from engagement surveys to determine the winners. Our company scored an overall 9 out of 10 overall satisfaction level with working at Mission Rock! In the spirit of transparency, below are some highlights from your genuine feedback. 
Mission Rock Residential is a proud supporter of the following organizations that strengthen our communities. 
Adopt-A-Spot
Mission Rock Residential encourages and supports team members who are passionate about giving back to our communities. Therefore, Mission Rockers have volunteered their time and hearts to support one of Denver Solid Waste Management's Keep Denver Beautiful (KDB) program by way of Adopt-A-Spot. Since 2015, Mission Rock's Denver-based ROCKERS sponsor a section of Cherry Creek N Dr to ensure a cleaner community through picking up trash and litter. 
Are you inspired to give back? Join our team and become our newest ROCKER!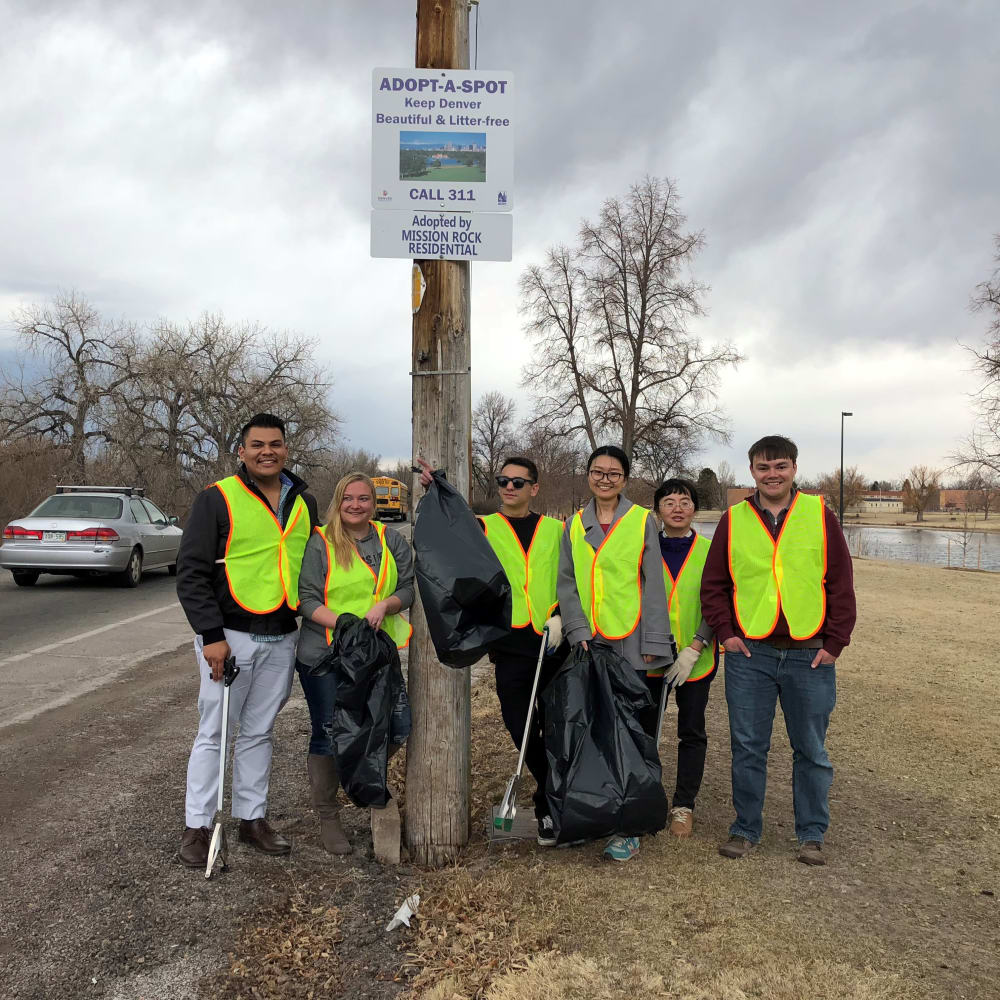 /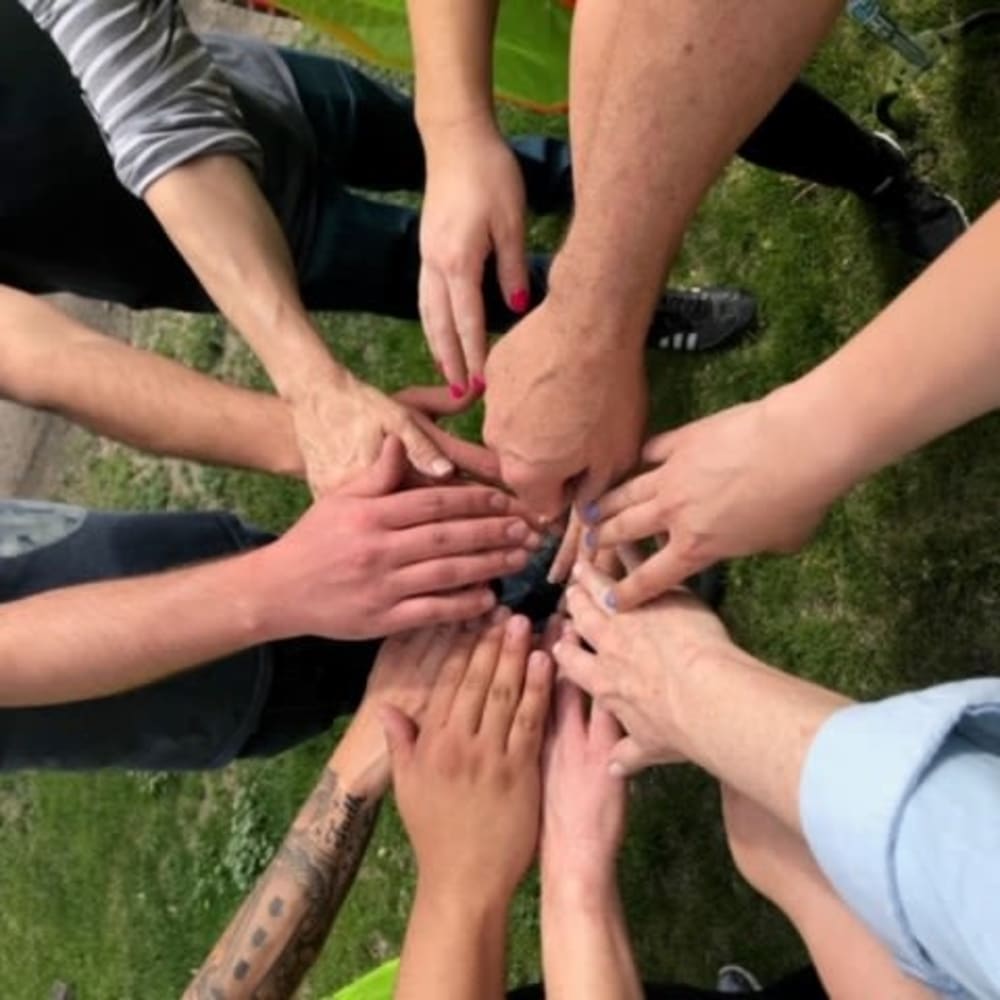 /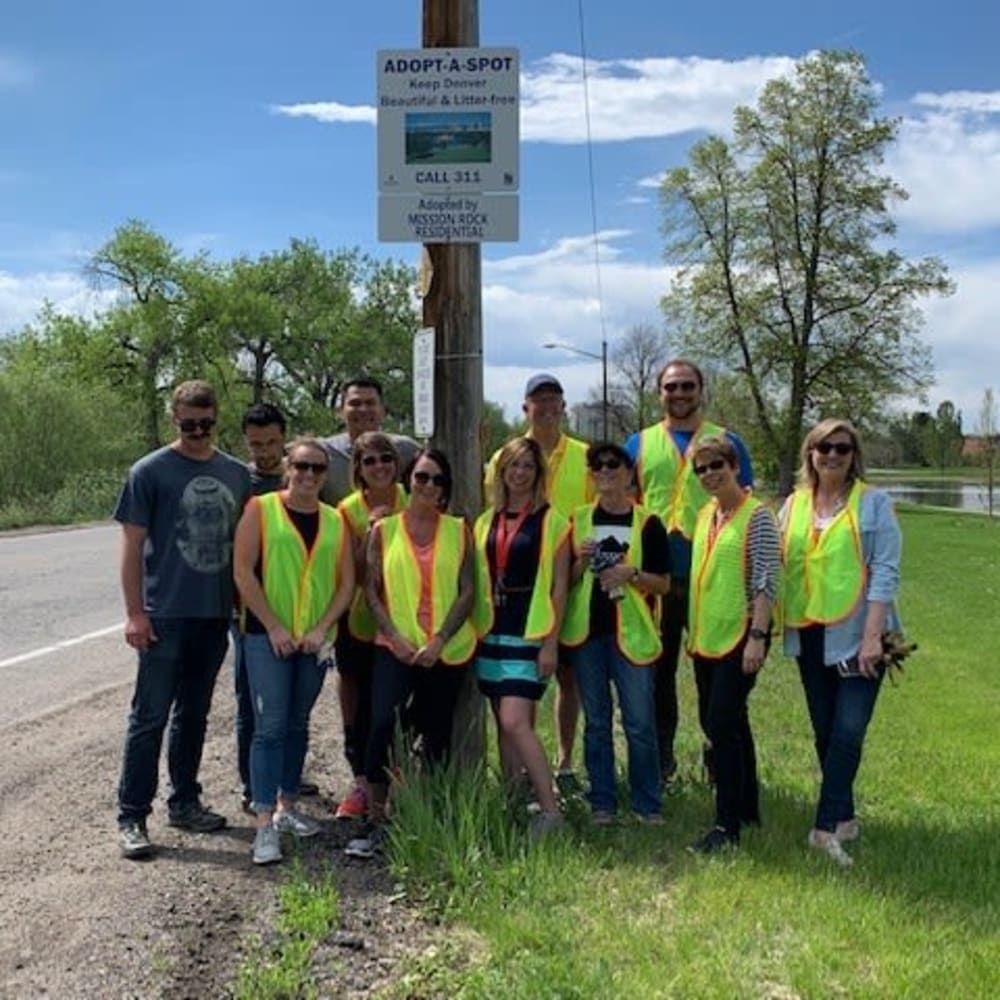 /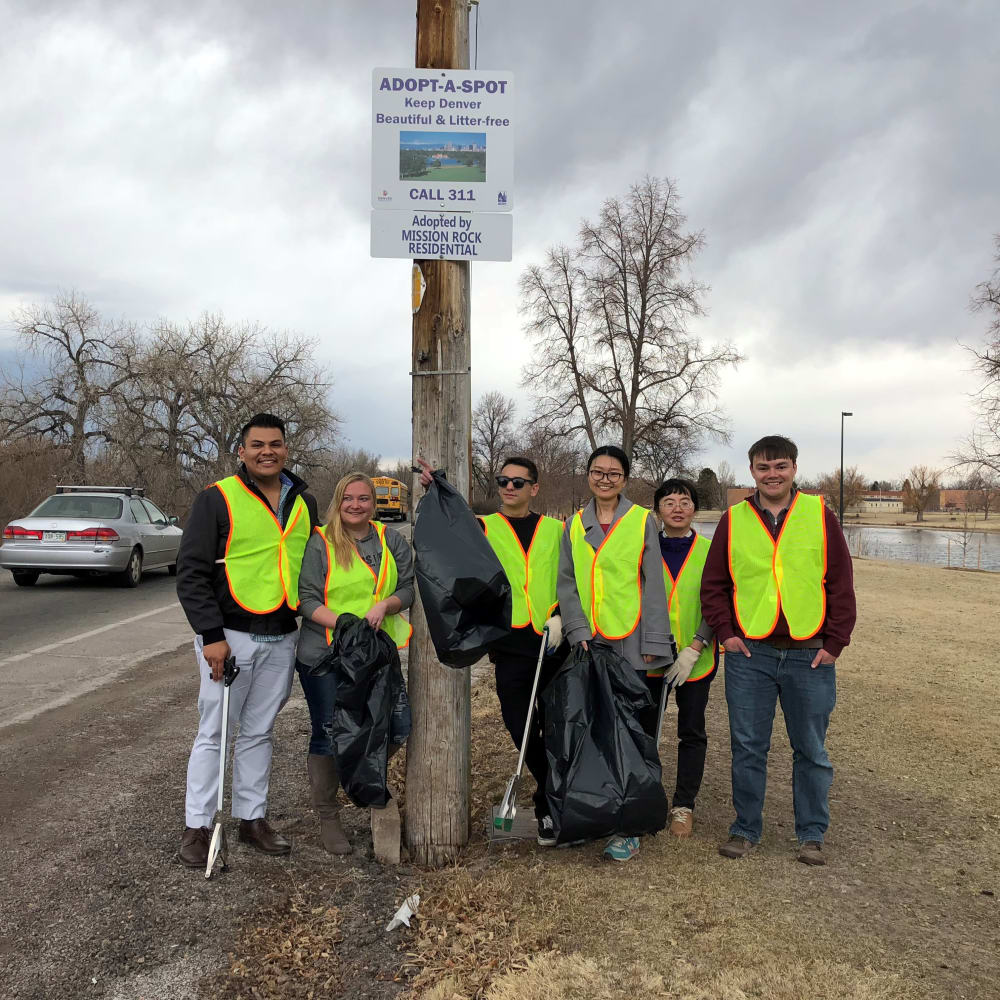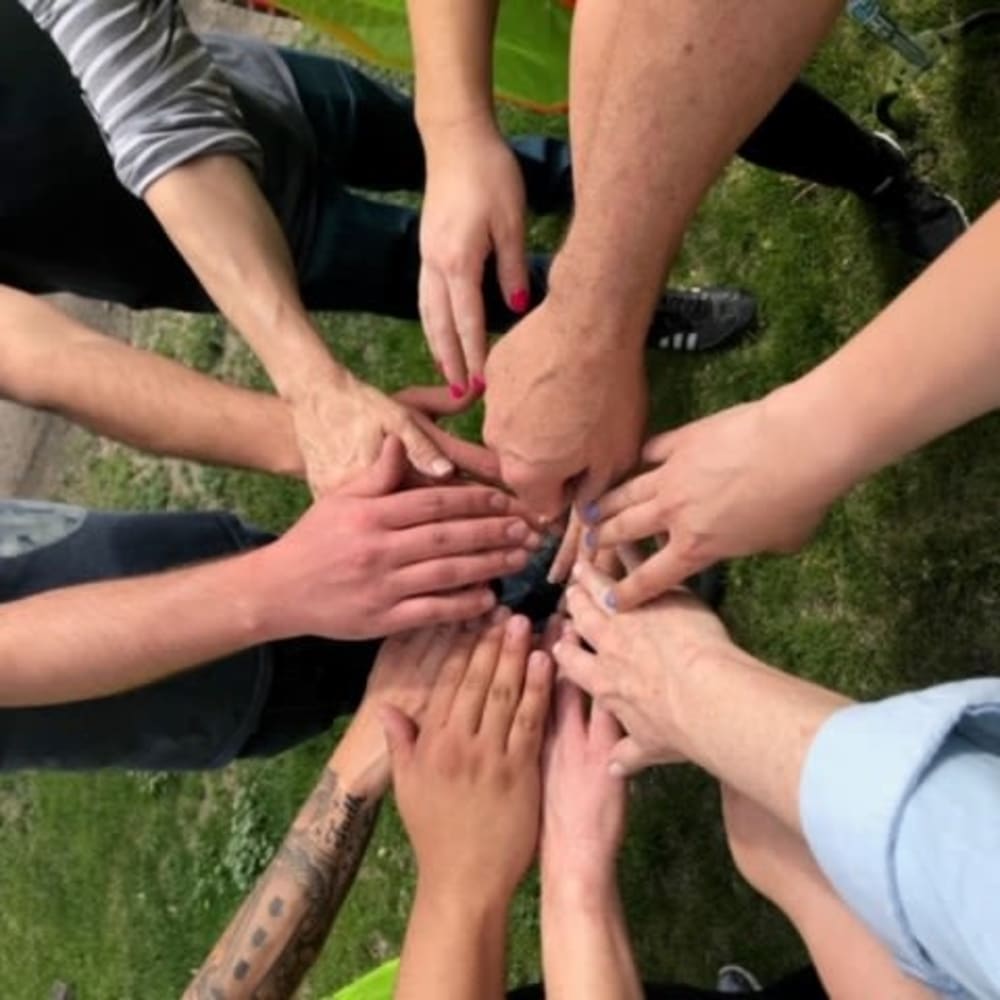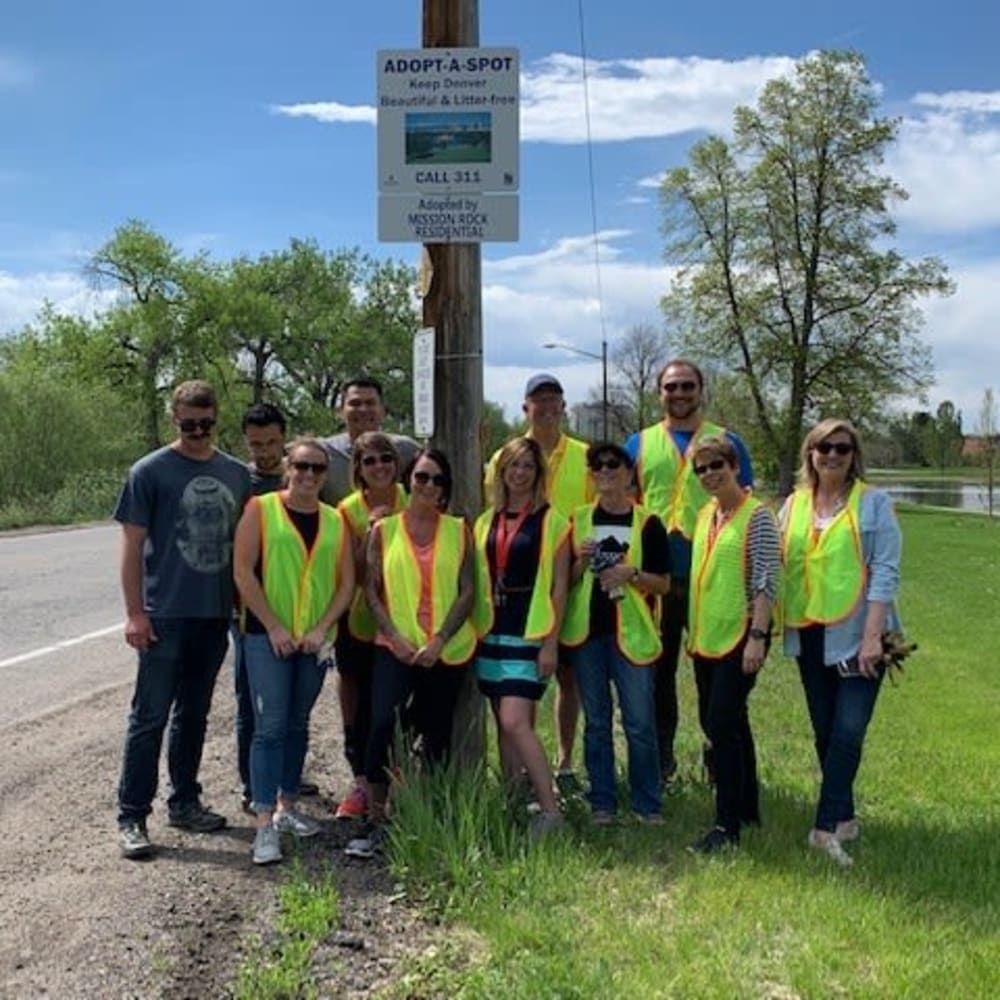 MISSION ROCK RESIDENTIAL
720-644-6700
1355 S. Colorado Blvd. Suite C-710
Denver, CO 80222
PHOENIX REGIONAL OFFICE
602-903-7100
20860 N Tatum Blvd, Suite 311
Phoenix, AZ 85050
ATLANTA REGIONAL OFFICE
404-719-4286
3455 Peachtree Rd. NE, Suite 500
Atlanta, GA 30326