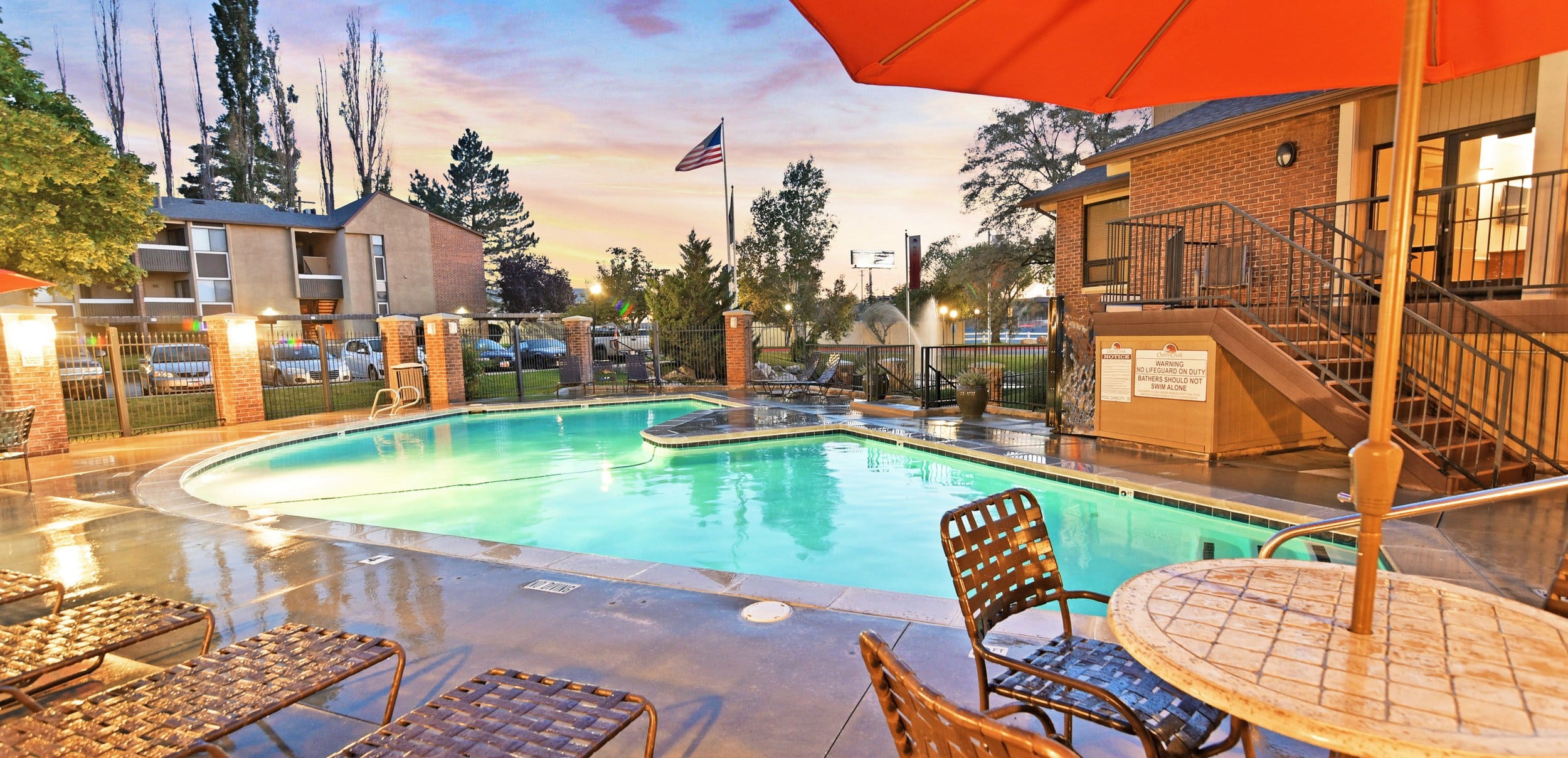 YOUR LIFESTYLE. OUR MISSION.
UP TO $750 OFF MOVE-IN!*
*Restrictions may apply. Only available on select apartments homes. See Floor Plans page for more information. 
Apartments in Riverdale
Nestled upon a hill, Cherry Creek Apartments offers a quality of living with views that capture the splendor of the Wasatch and majestic overlooks of the Ogden Valley.
Becoming a resident of our quality Ogden apartments should be an easy decision for anyone who enjoys convenient access to major roads, public transportation, shopping and dining, as well as seeks the serenity of a well maintained community and the amenities that should be included in a fine residence. That is why, here at Cherry Creek Apartments, we guarantee things that no others are willing.
While Cherry Creek Apartments offers convenient access to services, recreation, transportation, and employment, our community also provides a landscaped refuge from much of the hustle and bustle of city life. You can enjoy the grounds, the facilities, the activities, and the peace and quiet of your new home. Become a part of our community today and we guarantee we'll make your time with us a quality living experience.